Student Life
Check out what has been going on at General Vanier - for more details check out The General View newsletter.

The General View is a student-run journalism club made up of cycle 3 students.
These online monthly newsletters will highlight the previous month's events, from school-wide celebrations, to fun class activities

Check in with the General View for an insider's look into the life of a General Vanier student...
Videos
Where are they now?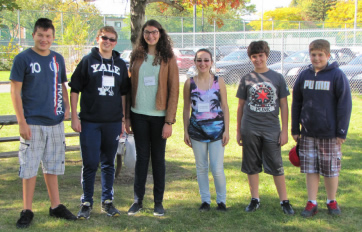 Students in the General View Journalism Club are interviewing former GV students when they come to visit.

Picture Archive
Robotics
November General Assembly
Lunch Time Arts Crafts
Remembrance Day
Tuesday Treats
Halloween
Bagging Groceries
Thanksgiving Celebration
International Walk to School Day
LITERACY: PAIRED REading
Welcome Day Activities
Recess Time
Kindergarten Playtime
No More Worries Day
Back to School
Movies in the Park